12 Workers Compensation Tips to Protect Your Employees and Save Money from a Loss Prevention Consultants Perspective
by Charles T. McCabe, Certified New York State Workplace Safety and Loss Prevention Consultant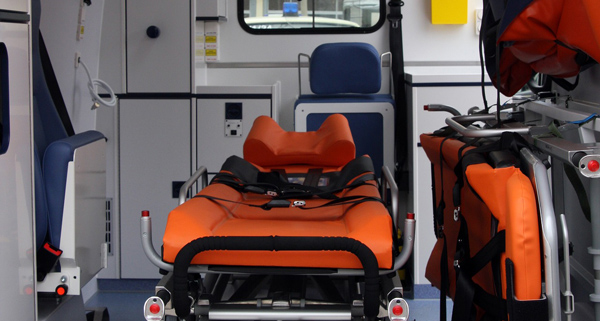 Over the years I have seen many businesses lose money because they failed to know or implement just a few simple and usually inexpensive things they could do to help prevent accidents and keep their workers compensation premiums at a manageable level. Many times when I am performing a Workers Compensation Survey or Code Rule 59 Audit of a business I will make recommendations, that if implemented, will improve employee safety. Sometimes these recommendations will help the business prevent future accidents, avoid regulatory fines and in some cases, become eligible for insurance premium discounts. In almost every case the business owner or company representative will say "I never knew that". There are between 3 and 101 ways to save money on worker's compensation per articles on the Web but for this presentation we are going to discuss the ones that I personally find have the biggest impact with the least amount of cost and time invested. If you are a large company you may have a staff already implementing a lot of the suggestions we will be discussing, but if you are a small to medium sized business these suggestions/recommendations if implemented could help improve your bottom line.
What You Will Learn from 12 Workers Compensation Tips to Protect Your Employees:
Things you can do to protect your employees, prevent accidents and save money
What to do if your employee has an accident
What to do if you are notified you need to undergo a Safety and Loss Prevention Consultation and Evaluation
Today we are going to discuss some ways to protect your employees and save money from a Safety and Loss Control Consultants perspective.
Recordable, Reportable and First Aid Accidents & Illnesses
Let's start by explaining the difference between recordable, reportable and first aid accidents and illnesses as defined by OSHA's Recordkeeping Standard, 29 CFR 1910.1904.
OSHA defines a recordable injury or illness as one that is work-related that causes a fatality, unconsciousness, lost work day, restricted work activity, job transfers or medical care beyond first aid.
OSHA defines a reportable injury or illness as one that is work-related that involves any work-related fatality; any loss of consciousness, days away from work, restricted work, or transfer to another job. It also pertains to any work-related injury or illness requiring medical treatment beyond first aid and work-related diagnosed case of cancer, chronic irreversible diseases, fractured or cracked bones or teeth, and punctured eardrums. There are also special recording criteria for work-related cases involving: needle sticks and sharps injuries; medical removal; hearing loss; and tuberculosis.
OSHA defines first aid treatment as being typically administered by trained first-responders at your facility, by in-house nurses or by physicians under certain circumstances. Observation and counseling, closing a wound with butterfly bandages, recommending the injured employee take over-the-counter medication and cleaning wounds are all first aid treatments. Some diagnostic procedures — such as X-rays and blood tests, tetanus shots and flexible back belts or wrist supports — are also considered first aid and don't have to be reported to OSHA.
Other procedures, such as taking prescription medication, receiving stitches or having surgery, all result in recordable injuries or illnesses.
To find additional information you should always check the OSHA Recordkeeping Standard 29 CFR 1910.1904 or contact your insurance carrier.
Workers Compensation Claims "Incident Only" claims differ from that of a reportable claim and it is important that each be handled in the appropriate manner for several reasons:
Reduces the administrative burden by not reporting unnecessary claims. Incident Only and First Aid Only claims require less paperwork and tracking.
Maintains open communication and a good relationship with employees as opposed to just handing them a packet of information and referring them to a medical provider.
Reduces overall costs associated with claims, including premium rates which are based on both severity and FREQUENCY of claims filed. Filing unnecessary claims could increase the premium rate charged for workers' compensation coverage.
Workers Compensation Claims "First Aid Only" claims as follows: are "any one-time treatment, and any follow-up visit for the purpose of observation of minor scratches, cuts, burns, splinters, and so forth, which do not ordinarily require medical care. Such one-time treatment and follow-up visit for the purpose of observation is considered first aid even though provided by a physician.
For example:
Employee bangs leg on corner of filing cabinet. He/she elects not to seek treatment.
Employee slips on wet floor. Twists ankle, does not go to doctor & continues working.
12 Workers Compensation Tips to Protect Your Employees:
Demonstrate to your employees that you do care about safety by creating and maintaining a safe work environment with the implementation of a written Health and Safety Program and Employee Training.
Businesses may want to start a Safety Committee to review accidents, their causes and to make recommendations to management for eliminating hazards and improving safety.
When you have a Workers Comp claim, fill out the paperwork as soon as possible and get the employee treated immediately. The sooner you do this the quicker the injured employee will be back to work.
Be sure to include your Workers Compensation procedure in your employee handbook. And if you don't have an employee handbook, get one.
If possible implement a Return-to-Work (RTW) program to provide alternative duties for employees rehabilitating from work-related injury or illnesses. You, as an employer, will work closely with medical providers and your insurance carriers claims personnel to determine the employee's abilities and provide modified work duties that are appropriate in each case.
Implement a Personal Protective Equipment (PPE) Program and training. Depending upon the type of business it could include safety glasses, protective gloves (leather, Kevlar, latex), hardhats, respirators, etc. PPE alone is no way to prevent injuries but combined with a written program and employee training will go a long way in reducing or eliminating injuries.
Consider paying small medical bills for cuts, bruises, and burns (First Aid Option) yourself to keep your Workers Comp premium low. For minor injuries, employers may choose the first-aid option, which allows employers to pay for medical services and treatment rendered for accidents that are not reportable. The employer should advise the claimant and medical providers to send medical bills to the employer for prompt payment to avoid having the claim affect the employer's claims history. Be sure to advise your carrier about an injury being handled by you as a first-aid case.
NOTE: If you as an employer choose the first-aid option but the injury later escalates to a lost time case, or exceeds more than two medical treatments, you must file a claim with your carrier and the Workers' Compensation Board immediately.
Don't ignore workers out on Workers Comp stay in touch with them, show you care. This has been proven to get people back to work sooner. It will also help you figure out if someone is abusing the system if you call their home and they're never home. This is a warning sign that they might be abusing the system.
Fraud: If you suspect someone has made a fraudulent claim, it is important to bring your suspicions to your carrier's attention as soon as possible, not weeks or months later. If there are no eye witnesses, then it is an "Alleged" accident and should be clearly noted on all accident reports and accident investigation documents. Be consistent and do this for all cases where there is not an eye witness.
Be sure your employees are properly categorized since Workers Compensation rates for clerical and office workers cost less than manufacturing, warehouse and service workers.
Documentation, documentation, documentation!! If it is not documented it did not happen.
DON'T PANIC!
Decide on a primary contact person who will deal directly with the auditor. The person will most likely come from a Safety or Human Resources position and may hold various certifications in safety and/or risk management. This person will have experience with workers compensation policies, risk management, safety programs as well as workplace training and auditing procedures.
Gather all the necessary records. You will need to have all the documents that the auditor has asked for organized and ready before they get there. An insurance or Code Rule 59 Auditor will most likely ask for accident reports, insurance loss runs, employee handbook, Health and Safety Program as well as other related documents. They will also request information on the history of the company and employees such as the size and location of all company locations and the number of employees and job descriptions.
Review the documents you gathered to make sure that they are easily understandable by the auditor.
Be sure to have a room set aside for the auditor to work from and meet and discuss audit issues with you and your staff confidentially.
The bottom line is that by operating a safe business regardless of the type of industry you are in it will save you money in the long run, not only in reduced premiums, but also by not having workers being absent, having to pay overtime, hiring temp employees, additional employee training, work delays, stress, lower morale. In most cases the cost of accidents (lost time and medical expenses) and regulatory fines will cost you more than the cost of implementing a Health and Safety program and employee training and/or hiring a consultant to help you.
Call (518) 791-6880 today or contact Chuck online to find out more about how your business can benefit from the services of an experienced small business safety consultant.