Learn More About CT McCabe Consulting Services, LLC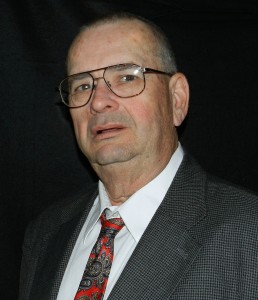 Upstate NY safety consultant Charles T. (Chuck) McCabe is owner and principal of CT McCabe Consulting Services, LLC. Chuck has been a Health and Safety expert for over 30 years. He has extensive experience in safety, program development, risk training and training. His experience also includes various OSHA standards including compliance with Confined Space Entry, Hazard Communication, Respiratory Protection, and PPE among others.
Chuck was responsible for monthly training classes in various topics pertaining to workplace health and safety. He also served as ISO 9001 Management Representative, including training employees in all aspects of ISO 9001 program management, audit functions, corrective actions and responses and document control. Chuck's vision, expertise, and experience in workplace safety and risk management are a valuable asset for small and medium businesses.
Are you a business who meet the challenges of maintaining a competitive advantage? Call (518) 791-6880 today or contact Chuck online to find out more about how your business can benefit from the services of an experienced Upstate NY safety consultant.
Chuck's professional safety certifications include:
Code Rule 59 Workplace Safety and Loss Prevention Consultant by NYS
Certified to implement Part 60 – Workplace Safety and Loss Prevention Incentive Program (Safety, Drug and Alcohol Prevention, and Return to Work Incentive Programs).
Certified Safety Specialist (WSO-CSS) by World Safety Organization
Certified Environmental Trainer (CET). by National Environmental Trainers Association